Facial Procedures
Helping You Achieve Naturally Beautiful Results
Cosmetic facial rejuvenation melds the science of plastic surgery with the aesthetic principles of beauty to achieve goals such as improving facial balance, resolving lifelong insecurities, and facilitating your ability to age more gracefully. As a plastic surgeon fellowship-trained in facial procedures, Dr. Scott Miller is exceptionally skilled at providing the natural and beautiful results patients desire. 
Facelift
A facelift is the preeminent facial plastic surgery procedure to help turn back time on your appearance. An exceptionally performed facelift accomplishes much more than simply tightening loose skin — it also addresses the deeper supportive structures of the face. By adopting a comprehensive approach, a facelift can achieve results that appear remarkably natural and deviate from the "tight" or "frozen" looks associated with older techniques.     
Mini Facelift (Lower Facelift)
As a version of facelift surgery commonly performed for patients showing early signs of aging, a mini facelift is designed to treat the lower two-thirds of the face. The procedure can address sagging skin and facial tissue to create a more youthful contour along the neck, chin, and jawline and produce a fuller look for men and women with nasolabial folds. 
Midface Lift (Cheek Lift)
If the concerns you would like to improve are mostly concentrated near the cheekbones, a midface lift may be enough to refresh your appearance. This variation of facelift surgery is designed to reduce wrinkles, eye bags, and sagging skin around the eyes and cheeks. The best candidates for a midface lift generally have little to no skin laxity in their lower face and neck.
 
Neck Lift
When the skin and muscles of the neck begin to relax, the result may be a thin, wrinkled, or otherwise aged appearance. Neck lift surgery can remedy these concerns by restoring the natural contour along the jawline. The procedure can correct horizontal and vertical banding and wrinkles, remove excess skin, and generally allow the neck to look defined and refreshed.
Facial Tuck
If recurrent sagging develops in the lower face/neck, or you're only beginning to show early signs of aging, a facial tuck may be a useful option to renew your appearance. A facial tuck can be performed to restore a more youthful contour in the lower portion of the face.
Brow Lift
As one of the most expressive regions of the face, the brow is often one of the first areas to exhibit signs of wrinkles, creasing, and overall tissue laxity. If you feel these concerns are making you look angry, tired, or older than your actual age, a brow lift can be a dynamic option for improvement. The procedure is designed to restore the brow position to a more youthful place while smoothing frown lines and brow furrows. Dr. Miller utilizes less invasive brow lift procedures like an endoscopic brow lift or a temporal brow lift.
Eyelid Surgery
Eyelid surgery, can refresh the upper and lower eyelid contours by removing excess skin and tightening muscles, leading to a decrease in wrinkles, puffiness, and "hooding" of the upper eyelids. These concerns can cause others to perceive you as tired or unhappy. By repairing and repositioning the supportive structures of the eyelids, eyelid surgery can restore a brighter appearance that allows patients to look more rested, happy, and youthful. 
Non-Surgical Alternatives
BOTOX® Cosmetics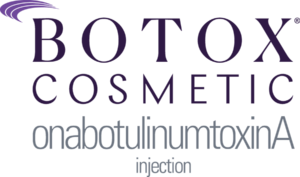 Our state-of-the-art injectable products can rejuvenate the face and skin without surgery, recovery time, or a lengthy treatment. If wrinkles are your primary concern, neuromodulators such as BOTOX® Cosmetic and Jeuveau™ can relax overactive facial muscles to smooth out frown lines, brow furrows, "crow's feet," and other expression wrinkles. Results often last as long as three months or longer. 

DAXXIFY®

If you're bothered by deep frown lines, our La Jolla practice offers a highly effective and long-lasting solution to help restore a smoother, more carefree look in the upper face. As the first and only FDA-approved neurotoxin that does not contain human or animal byproducts, DAXXIFY® is the first of its kind. Using an innovative solution powered by a novel peptide, DAXXIFY® is able to relax frown lines with results that can last as long as six to nine months — this makes the injectable the longest-lasting neurotoxin on the market. The effects of DAXXIFY® can also be noticeable as soon as one day after treatment. DAXXIFY® is not available at all aesthetic practices, and Miller Cosmetic Surgery is excited to offer San Diego patients enhancement with the latest, most effective non-surgical treatments available.
Dermal Fillers

Other signs of aging, such as flat contours in the mid-face and creases around the nose and mouth, can be addressed with volume-enhancing dermal fillers. Miller Cosmetic Surgery offers treatment with JUVÉDERM®, the RHA® collection, and VOLUMA®, which are all highly advanced options that can improve concerns including: 
Nasolabial folds
Marionette lines
Hollow or flat cheeks
Thin lips
Peels and Skin Treatments
Peels and skin treatments such as microneedling can be a simple and effective treatment to encourage collagen regeneration, eliminate dead skin, encourage the turnover of healthier skin cells, and leave you with a softer, brighter complexion. Our practice offers a variety of rejuvenating treatments that range in results, recovery, and cost and can be customized for your unique skin concerns.
Lasers
Aesthetic lasers can not only transform the tone and texture of your skin without harming the surrounding tissue, but they also help resolve common skin imperfections such as acne scarring, hyperpigmentation, wrinkles, rosacea, brown spots, and more. Laser skin resurfacing treatments are completely personalized to your skin type, concerns, and overall goals to help you renew your complexion. 
RHA® Collection
Developed by Revance® Aesthetics, the RHA® Collection is a state-of-the-art formulation of dermal fillers composed of "Resilient Hyaluronic Acid" — a highly pure form of hyaluronic acid (HA) molecules flexible enough to treat expression lines and dynamic wrinkles, such as nasolabial folds. Unlike other dermal fillers that only augment the face by adding volume, the RHA® Collection consists of the first and only HA fillers FDA-approved to treat fine lines and facial folds. This means RHA® fillers can smooth expression lines and adapt to your natural facial movements without creating an artificial or unnatural look, often achieving results that last as long as 15 months.
RHA® fillers are categorized based on the ideal depth of treatment and the extent of your concerns. These elite fillers are only available at select aesthetic practices that demonstrate a consistent standard of excellence, and Miller Cosmetic Surgery is thrilled to offer treatment with the RHA® collection to our patients.